Litigation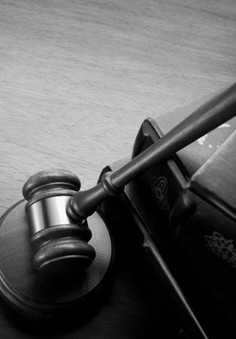 Professional representation in court is a traditional element of the work of legal advisers, lawyers, attorneys, tax advisers and patent agents – professions that naturally require a great deal of trust from the client.
Members of our team have acquired extensive experience in litigation over many years. We have represented clients in proceedings before the Supreme Court, common courts of law, administrative courts, public administration authorities as well as arbitration bodies.
The Firm offers services related to representing clients in legal proceedings such as:
civil court cases, obligations law, property law and inheritance law,
business lawsuits related to claims and debt collection in particular,
labour law cases,
debt collection cases and securing claims,
bankruptcy proceedings,
administrative cases (representing clients before the Patent Office, appealing rulings of the Polish Trading Standards Association – Inspekcja Handlowa),
tax cases,
customs cases (tariff, customs rebates),
court and administrative proceedings before Voivodeship Administrative Courts and the Supreme Administrative Court.